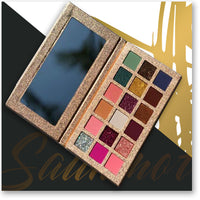 Bring Sauhmor (some more) beauty out of you!
Sauhmor Beauty's mission is to help mothers on the go become more educated on makeup application and makeup awareness. 
LEARN MORE
Sauhmor Aesthetics Spa
Enhancing Your Inner Beauty
As women, we can sometimes put ourselves last due to balancing family, the household and our careers. It is important to pamper yourself in order to maintain your natural beauty. 
Book Now